Patti Merritt, LCSW-R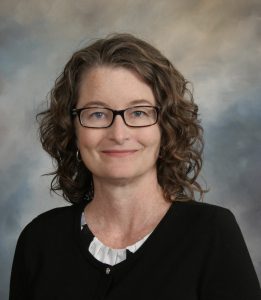 Licensed Clinical Social Worker with 20 years of professional experience providing psychotherapy services to adults as well as children and teens.
I work with people suffering from anxiety, depression, mood instability, grief & loss, relationship difficulties, stress management, and coping with life's struggles. I have specialized training and knowledge in the treatment of trauma and helping people who have experienced abuse, neglect, loss, and chronic medical conditions.
Treatment Philosophy
I use a person-centered approach that is focused on and tailored to each individual. My goal is to provide a safe, confidential, and supportive atmosphere to facilitate growth, change, and healing. I use a strengths-based approach using a variety of evidenced based treatments.
Approaches to Treatment
Cognitive-behavioral therapy (CBT)
Dialectical behavioral skills (DBT)
Eye movement desensitization & reprocessing (EMDR)
Mindfulness-based interventions
Motivational interviewing
Play therapy
Psycho-education
Trauma-informed and trauma-specific interventions
Trauma-sensitive yoga and movement
Treatment Focus/Participants
Adults, children, and teens.
Areas of Specialty
I have extensive experience working with people with physical, intellectual, and emotional disabilities and their families.
Accepting New Patients with the following insurances:
BC/BS
Independent Health
Medicare
Univera