Amy Shuman, Ph.D.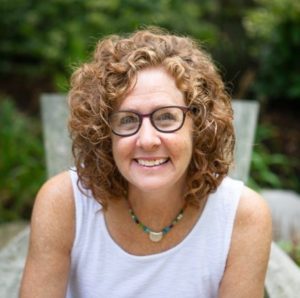 Clinical psychologist with over 15 years providing psychotherapy to adolescents and adults who struggle with depression, anxiety, grief, life transitions, parenting and relationship/marital problems. I use the therapeutic relationship to help increase awareness of emotional experiences and to decrease self-criticism and judgment.
Treatment Philosophy
My approach to psychotherapy is generally non-directive, collaborative, and present-oriented. Through my interactions with clients, I help raise awareness of those things that may be getting in the way of their growth, such as fixed patterns and beliefs about themselves and others. While I am interested in their past, I tend to pay more attention to how their history is manifesting itself in their present behaviors, perceptions, and relationships. I will encourage clients to express feelings and thoughts, and I will listen, reflect, and provide honest feedback and support. I may also help clients heighten their awareness of themselves by experimenting with new behaviors during our sessions and at home.
Approach to Treatment
Gestalt Therapy, Mindfulness, Psychodynamic Therapy, Cognitive Behavioral Therapy.
Treatment Focus/Participants
Individual adults (18 year olds and older), couples
Areas of Specialty
​Anxiety, Chronic Illness, Depression, Gender Issues, Grief, Infertility, Life Transitions, Parenting, Relationship Issues, Stress Management.
Accepting New Patients with the Following Insurances
Blue Cross/Blue Shield
Independent Health
Univera
Medicare
Tricare