Jeff Eckert, LMHC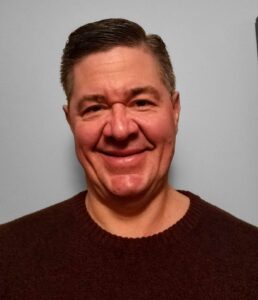 Licensed Mental Health Counselor with over 14 years of experience providing individual and family counseling for children, adolescents and young adults, which has been in both mental health clinic and school counseling settings. Specializes in work with children and adolescents in the treatment of disruptive behavior disorders, stress, depression, anxiety, anger management and school-based issues.
Treatment Philosophy
I believe in a collaborative, client-centered and trauma focused approach to therapy, in which we will identify and build upon your strengths to help promote healthy decision making, resilience, and healing. I approach each person as unique and believe that their thoughts, be them rational or irrational, have a large influence on their emotions and behaviors. Together, I will help you identify your goals, provide support and guidance through any challenges you are facing and assist with identifying any barriers to growth. My goal is to help you achieve a sense of well-being and build upon your strengths so as to be empowered to lead a more satisfying life. I believe that the family environment has a large impact on children and adolescents and that family involvement is crucial to the therapeutic process.
Approach to Treatment
Cognitive Behavioral Therapy, Trauma Informed Treatment, Strength-Based Approach, Solution- Focused, Motivational Interviewing, Play Therapy
Treatment Participants
I work with Children (ages 5 and older), and their families, Adolescents, and their families, and Adults
Areas of Specialty
ADHD, Oppositional Defiant Disorder, Conduct Disorder, Adjustment Disorders, Stress, Grief, Anxiety, Depression, Trauma, Anger Issues, School-based issues
Accepting Patients with the following insurances
Blue Cross/ Blue Shield
Independent Health
Nova
Univera