Karen Battaglia, Psy.D.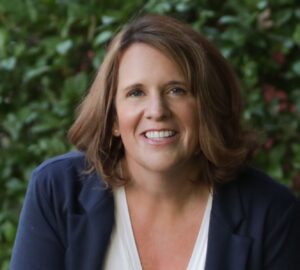 Karen Battaglia, Psy.D.
Licensed Psychologist with 25 years of experience supporting adolescents and adults. Specialty areas include intellectual and developmental disabilities, complex trauma, and impulse control.
Treatment Philosophy
I believe that therapy starts with exploring your story; where you have been, how you arrived, and where you intend to go. I believe that past experiences influence who you are today, and that understanding these are key to making meaningful changes. My approach to therapy is solution-focused and trauma-informed, with a focus on building safety, trust, and collaboration. As a trauma-oriented therapist, I also believe it is important to understand how traumatic events impact the body and mind. I believe in drawing on the strengths and solutions that have worked for you so far, while also identifying and changing those that have not. I am an action-oriented therapist and believe in having an active plan for future goals. Working together, we will create a plan to help you get you to where you want to go.
Treatment Methods Preferred/Used
Trauma based approaches, including EMDR and Progressive Counting
Solution-Focused Therapy
Motivational Interviewing
Behavior Modification
Cognitive Behavioral Therapy
Psychoanalytic Approach
Treatment Focus/Participants
Adolescents (15+), Adults, and Seniors
Areas of Specialty
Trauma-Related Disorders
Intellectual and Developmental Disabilities
Autism Spectrum Disorder
Impulse Control
Insurances Accepted
Highmark BC/BS
Independent Health
Univera
Medicare
Medicare Advantage Plans