Mark O'Brien, LCSW-R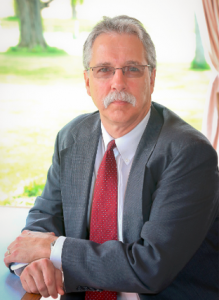 Licensed Clinical Social Worker with over 30 years of providing individual and family therapy services to people of all ages. Works with issues of anxiety, depression, relationship building in couples and families.
Specializing in recovery from trauma and working with adult survivors of physical, emotional and sexual abuse.
Treatment Philosophy
As I primarily concentrate on helping people who have been hurt, I employ a trauma-informed philosophy. Recognizing that to have survived hurt (whether it is physical, emotional, or sexual abuse), one employs great strengths, I concentrate on helping the survivor tap into those strengths and develop specific skills to move past the hurts and begin to live again. My other areas of specialization are the treatment of depression and anxiety. As a trained family therapist, I employ an interactive style in doing couples and family counseling, as Orleans County Director of Mental Health, I supervise and train other therapists.
Approach to Treatment
Trauma-Informed, Brief, Solution-Focused, Object Relations, Cognitive Behavioral Therapy, Evidence-Based, Gestalt, Interpersonal, Psychodynamic, Psychoeducation, Integrative, Couples Therapy.
Treatment Focus/Participants
Adult survivors of abuse/neglect, Individuals, Couples, Families, Young Adult, Seniors.
Areas of Specialty
Trauma, Adult Survivors of Abuse/Neglect, Bi-polar Disorder, Marital Issues, Spousal Abuse, Phobias, Depression, Workers Compensation.
Accepting New Patients with the Following Insurances
Blue Cross/Blue Shield
Independent Health
Univera
Medicare
Most Medicare Advantage Plans