Betsy Richards, LCSW-R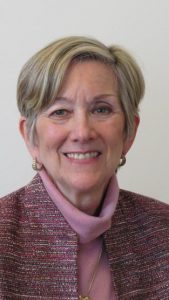 Clinical Social Worker with over 20 years of experience providing individual, marital, and family therapy for children, adolescents, and adults. Specializing in treatment of trauma, sexual abuse, depression, and anxiety.
Treatment Philosophy
In treating adults, I believe that, other than those who have suffered traumatic events, most people have developed a distorted belief system about themselves and end up treating others better than they do themselves. I believe it is the basis of good therapy to develop healthy cognitive patterns and beliefs about oneself and the world, so I frequently work with people to achieve this.
People first learn about themselves and the world through their experiences in their Family of Origin. Grieving the past can be an important part that impacts our ability to grow in the future. Many find themselves unable to do this, so this too can be an important part of my approach to counseling.
With trauma victims I believe as therapists we need to understand the biological/neurological impact trauma can have on a person and be trained in treatments that focus on overcoming them. I have been using EMDR to do this for over 18 years.
In working with young children the impact of the family environment I feel is critical so in most cases the family is involved in our sessions. I am also trained in working with children who have been traumatized.
Approach to Treatment
Cognitive Behavioral Therapy
Trauma based approaches including EMDR (specialty), Ego State Therapy, Interpersonal Family Systems
Solution Focused
Parent-Child Interactive Therapy
Treatment Focus/Participants
I am experienced in working with Individuals from Young Adults to Seniors, and Families. Having been a teacher I also work with all age children, including Preschool, Elementary school, Middle School, and High School.
Areas of Specialty
Emotional issues with depression and/or anxiety
Trauma
Domestic Violence victims
Grief
ADHD and Learning Disabilities
Child Behavior
Accepting New Patients with the Following Insurances
Blue Cross/Blue Shield
Independent Health
Univera
Medicare
Most Medicare Advantage Plans