Donna Bingham, LCSW-R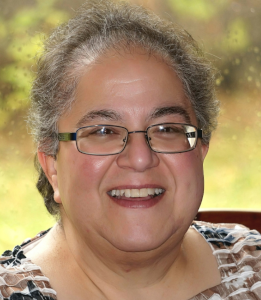 Clinical Social Worker with 30+ years experience in a multitude of treatment settings providing counseling to individuals and couples, specializing in mood disorders, trauma, anger management, developmental/health and psychiatric conditions, TBI, Adult ADHD, and interpersonal and esteem related concerns.
Treatment Philosophy
If you are looking for an experience where you feel truly heard, understood, nurtured and valued, I may be a good match for your needs. I am committed to offer you quality, compassionate and respectful care. My passion is to provide you with a holistic and healing approach that utilizes psychodynamic, CBT, trauma informed and psychoeducational strategies to maximize your full participation and understanding both of yourself and of the process. I also believe that humor can be an important part of healing and the therapeutic relationship, and strive to ensure that our connection feels comfortable, dynamic, beneficial and safe.
"The purpose of human life is to serve, and to show compassion and the will to help others" – Albert Schweitzer
Approach to Treatment:
Psychodynamic
Trauma Informed
CBT
Supportive
Psychoeducational
Although I am experienced with children, I currently choose to focus on treatment of adults 18+
Areas of Specialty:
Developmentally Disabled and Their Families
Trauma Survivors
Mood Disorders
TBI; Chronic and Acute Health Conditions
Individuals with ADHD and Their Partners
The Disenfranchised
LBGQT
Couples Trying to Find Their Way Together
Accepting New Patients With the Following Insurance Plans:
BC/BS
Independent Health
Univera
Medicare