Elizabeth Wahlig, PhD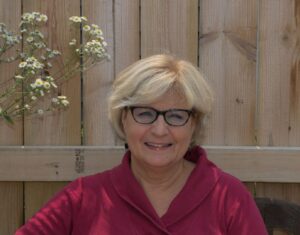 I am a licensed Psychologist with over 30 years of experience providing psychotherapeutic/support services for individuals, couples, and their families in public inpatient and outpatient settings. I have also maintained a small private practice for the last 8 years  I currently focus on providing individual, couples, and family therapy for adults.
Treatment Philosophy
"We must let go of the life we have planned, so as to accept the one that is waiting for us." – Joseph Campbell
This quote by Joseph Campbell reflects the direction that your work may take with me.  It is my job to listen, observe, and support without judgment.  I believe that people thrive when they feel understood and accepted. I strive to provide these experiences for the individuals who work with me.
Approach to Treatment
My practice is collaborative, solution-focused, and client-centered.  We will take time to clarify your goals and develop a plan aimed at supporting your success.  I frequently work with individuals experiencing anxiety or depression, relationship distress, transitions, or loss.  I also welcome individuals interested in exploring ways to live a more authentic and fulfilling life.
Treatment Methods
Brief Solution-Focused Treatment
Dialectical Behavior Therapy
Cognitive Behavioral Therapy
Existential Psychotherapy
Behavioral Couples Therapy
Cognitive Processing Therapy
Narrative Therapy
Areas of Specialty
Couples Counseling – I have completed a two-year training program in couples and family counseling.  Reality Therapy – Certified.
Psychiatric Rehabilitation and Mental Health Recovery.