Paul Joseph Harrigan, Ph.D.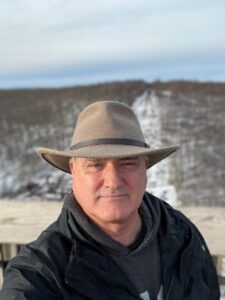 Paul J. Harrigan, Ph.D. is a Psychologist with over twenty years of counseling experience. He has spent much of his career caring for member of the military, veterans, and their loved ones with the Department of Veteran Affairs, as well as with the United States Army.  He is retired US Military having served in US Marine Corps and Army, deploying to West Africa, Iraq, and in national emergencies such as Federal Emergency COVID 19 response in 2020. He has expertise in caring for those coping with psychological trauma, depression, anxiety and other adult concerns.
Treatment Philosophy
Dr. Harrigan is a Humanistic Psychologist who helps people with solution focused and person center counseling.
Approach to Treatment
Dr. Harrigan utilized evidence based approaches to therapy to include Cognitive Processing Therapy (CPT), Prolonged Exposure Therapy (PE), Cognitive Therapy for Depression/Anxiety, motivational interviewing and other eclectic modalities to fit clients personal needs.
Treatment Focus/Participants
Individual adults (18 years old or older)
Areas of Specialty
Psychological trauma, depression, anxiety, stress, issues related to aging, caregiver support, end of life concerns, and is open to help anyone in need.